Every morning Emma wakes up with a joyful song, with fun lyrics about fruits or animals sang by her mother.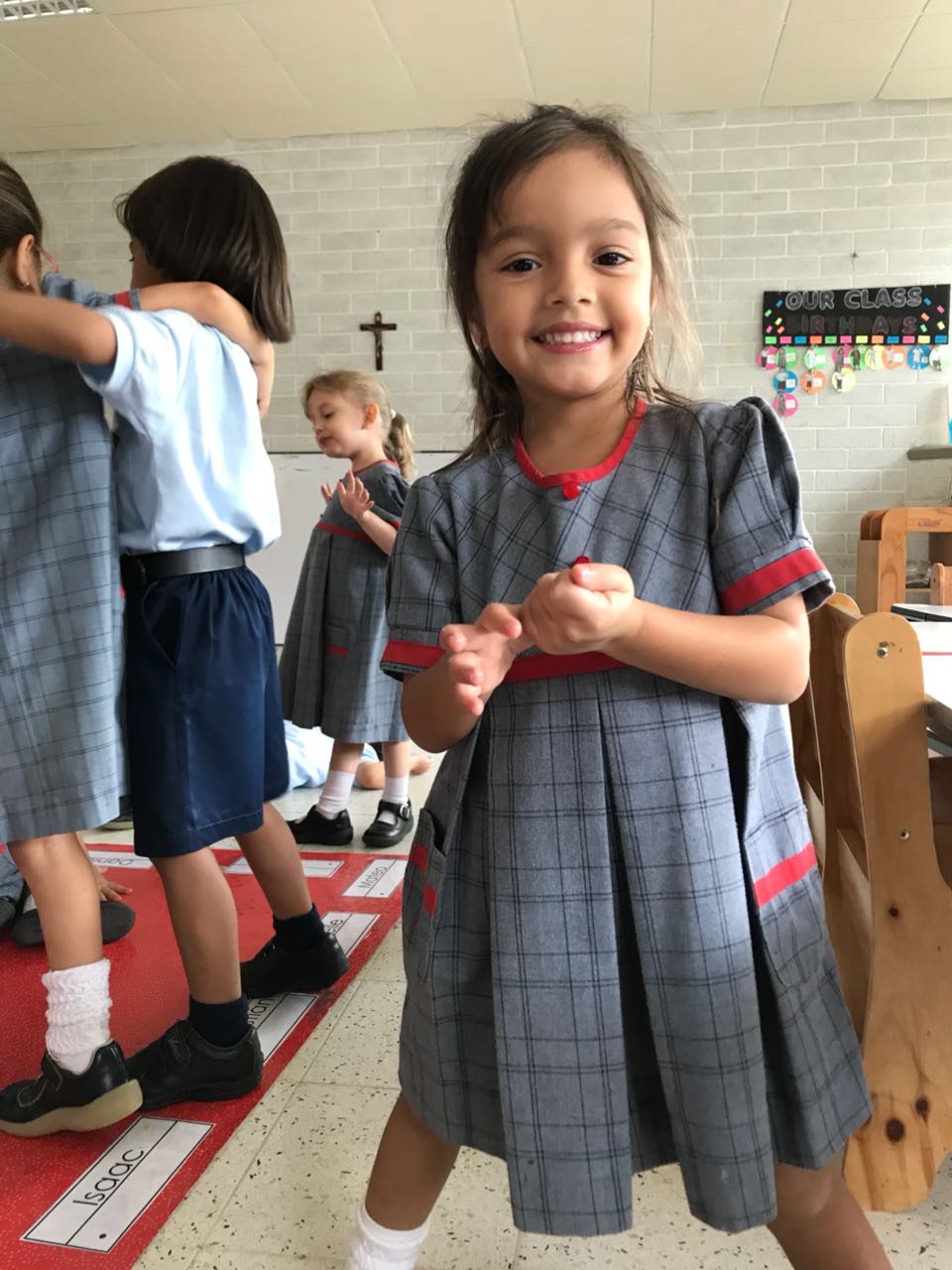 Then, when she's at School with her classmates of K4C, before the morning snack she pays attention when Miss Clau and Miss Majo ask the kids what did they bring on their lunchbags. One day, she realized some of her classmates didn't like to eat fruits, and she told her mother she wanted to do something to inspire the kids and help them see how important fruits are.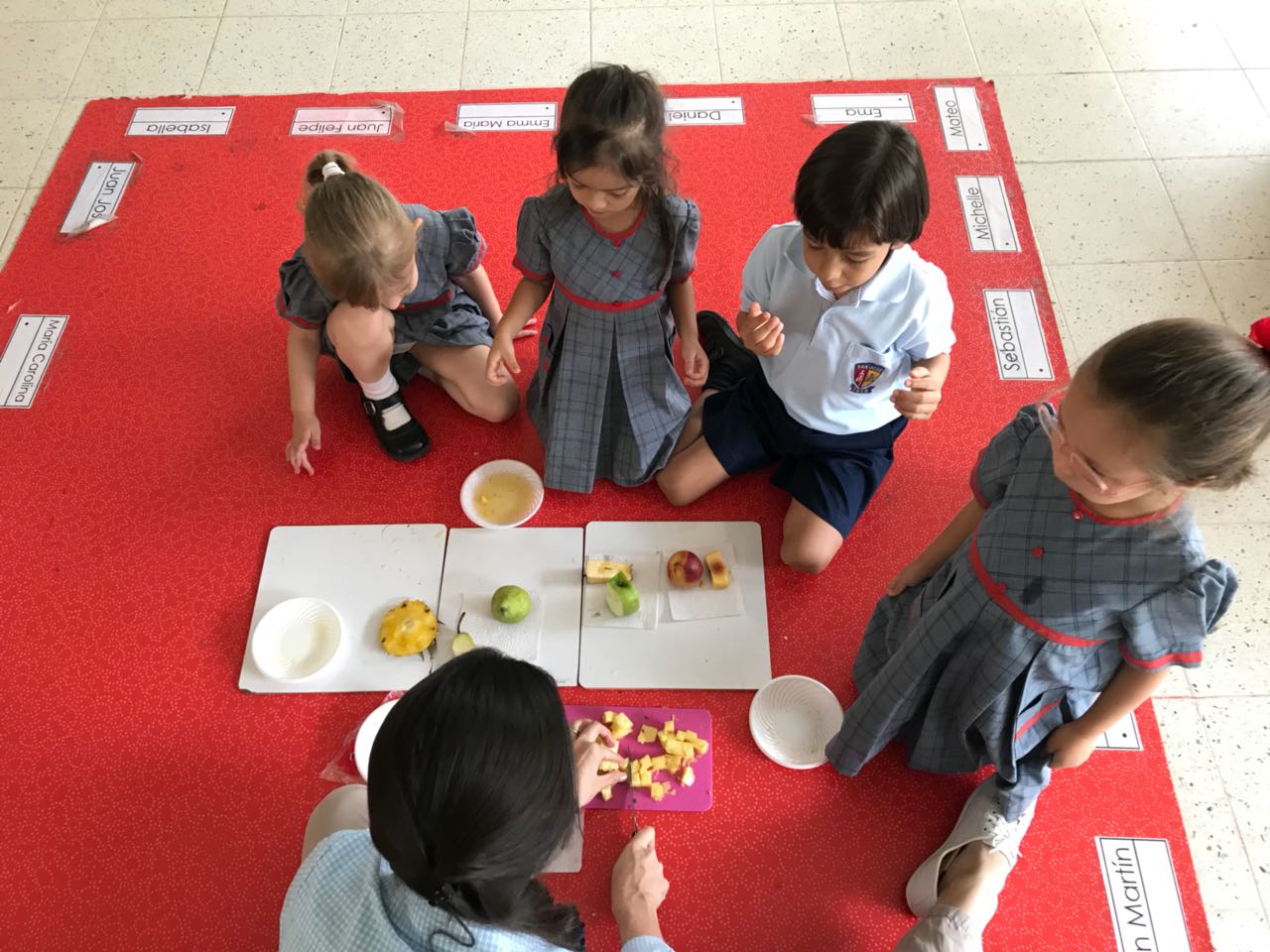 That is why yesterday, Emma shared her favourite song about fruits with her teachers and classmates, and brought along some apples, peaches, pears, bananas and pineapples. Emma was amazed because some of her classmates haven't eaten a pineapple before!
Miss Claudia Bautista and Miss María José Castañeda are always seeking to foster healthy eating habits with the kids of K4C, which is why they considered to welcome Emma Maria's idea to their class on April 12th.
Miss Claudia Bautista argued: "Even though we are currently working on our Projects about Barranquilla, with this activity we wanted to offer the opportunity to one of our students to take the initiative to share something she enjoys, and at the same time promotes healthy eating habits with the kids"
Miss Maria José Castañeda stated: "We were proud and surprised about the kids, because not only they were trying new flavours and eating delicious fruits, but also when the fruits were been cut they were able to relate the figures they saw, with what we are covering on our Math class".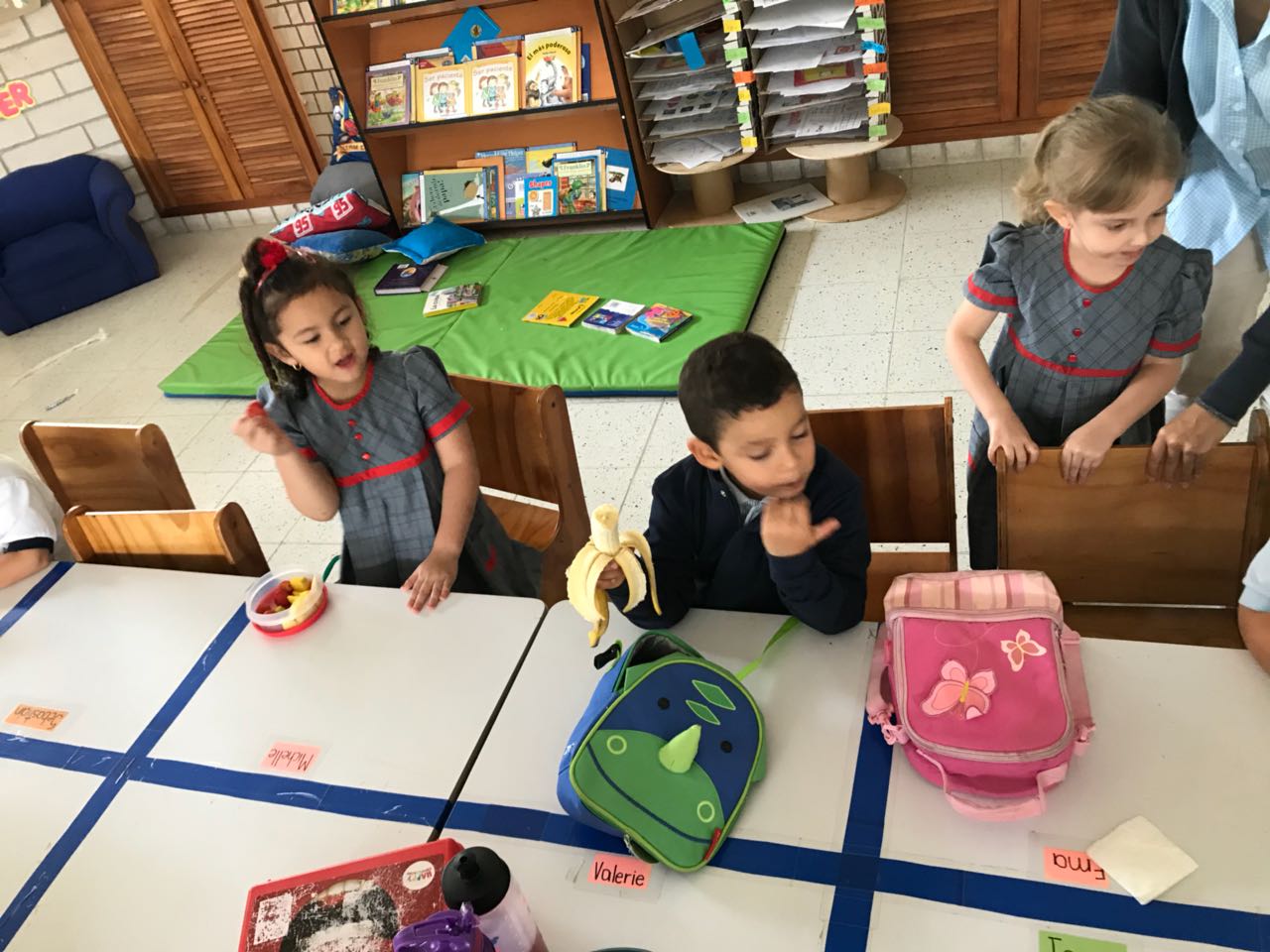 The children of K4C were excited about the activity, because some of the fruits were entirely new for them. We would like to present some of the comments they expressed during the activity:
Lucía Viloria said: "Miss, yo nunca he comido piña, pero la voy a probar"
Ema Campos said: "mmm… ¡me encanta la piña!"
Sebastián Tovar said: "¡Miss, me encantan las frutas!"
Abel Giacometto said: "Miss, ¿tu has visto cómo hacen el jugo de piña? ¿en serio lo sacan de la fruta?"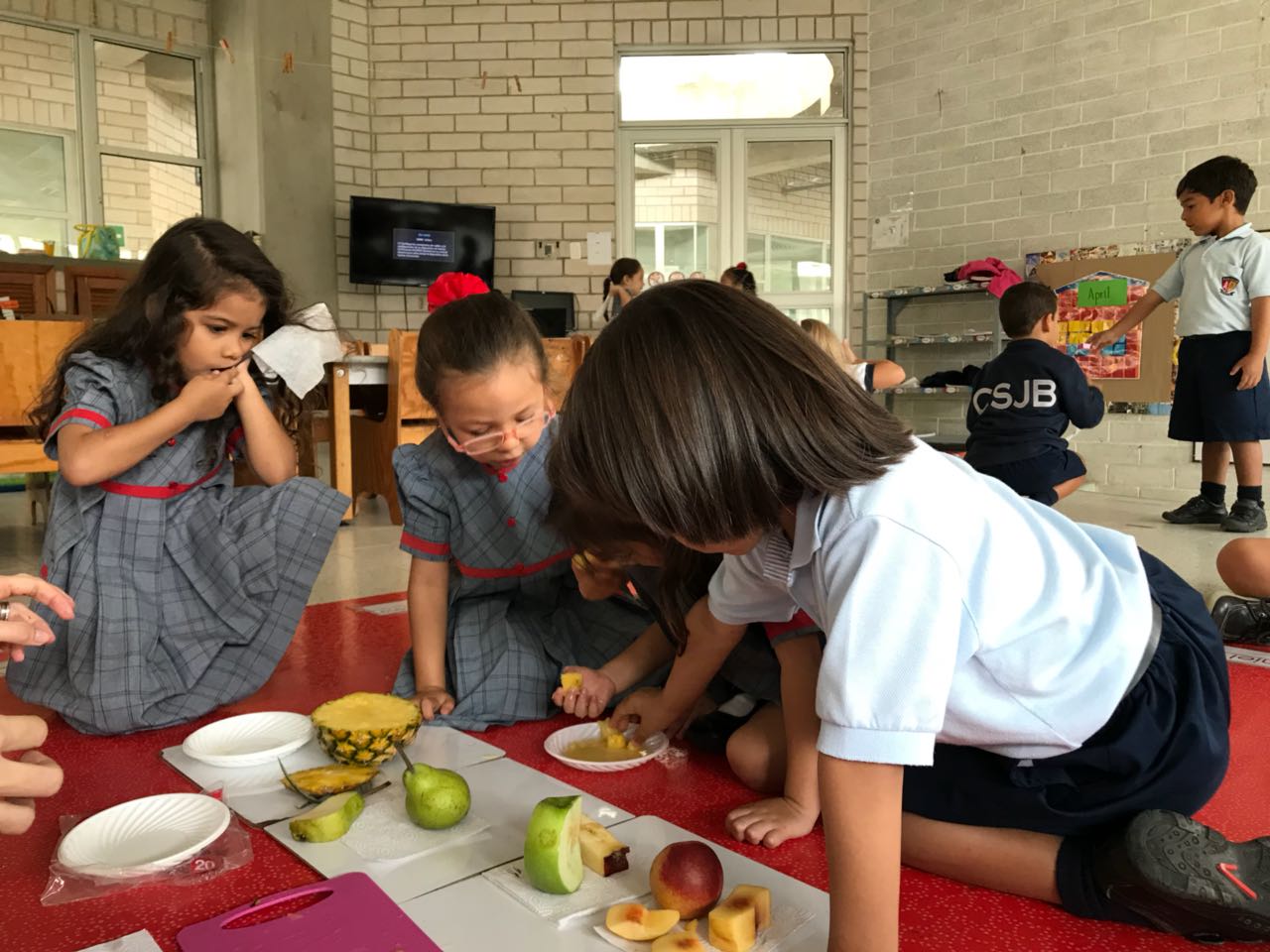 The students were able to learn new vocabulary in english as well as in spanish, whilst learning about new shapes and flavours. It is important to bear in mind that the activity was entirely an initiative of Emma María García Trespalacios (K4C), who is also the daughter of María José Trespalacios, a former alumna of our School.
Por: Martha Delgado Cañas, Coordinadora de Admisiones.